The 10th Annual Burk Donor Survey Report
…how to raise more money in a changing giving environment
Fundraising hit an all-time high in 2017, but since then, donor acquisition and renewal rates have fallen back to previous levels. But you don't have to ride that roller coaster anymore. As you plan your fundraising strategy for 2020, take the advice of 12,000 donors who told Penelope Burk what fundraisers can do to get on and stay on donors' "most favored" list.
Here are just a few of the Burk Donor Survey's important and sometimes surprising findings:
2 out of 3 donors expect to give the same as or less than they gave last year. BUT, 72% would actually give more if fundraisers made adjustments that captured their attention. This report features the most important things fundraisers can do to inspire more donors to unleash their giving at a higher level.
21% of donors did not respond to any fundraising appeals last year, choosing instead to make all their gifts unsolicited. While solicitations are not making them take action, they are doing their research and are paying close attention to not-for-profit communications. Find out how to inspire loyal and generous giving from these highly independent, but very generous, donors.
Young donors are taking their place on the frontlines of philanthropy. 49% of Burk Survey donors under the age of 35 intend to give more this year. How can you capture the attention of this highly motivated group who communicate differently and make giving decisions with lightning speed?
The trend to supporting fewer causes with larger gifts continues for middle-aged donors. As donor acquisition becomes more challenging, how can you still reach ambitious fundraising goals?
The 10th Annual Burk Donor Survey Report contains…
114 pages
70 graphs and charts depicting how donors gave last year and their plans for giving going forward
200 compelling quotes and stories from donors about being philanthropic in a changing world
40+ recommendations by renowned author, researcher and fundraising futurist on how to use this research evidence when planning your fundraising strategy for 2020.
How Not-for-Profits Can Inspire More Generous Giving in 2019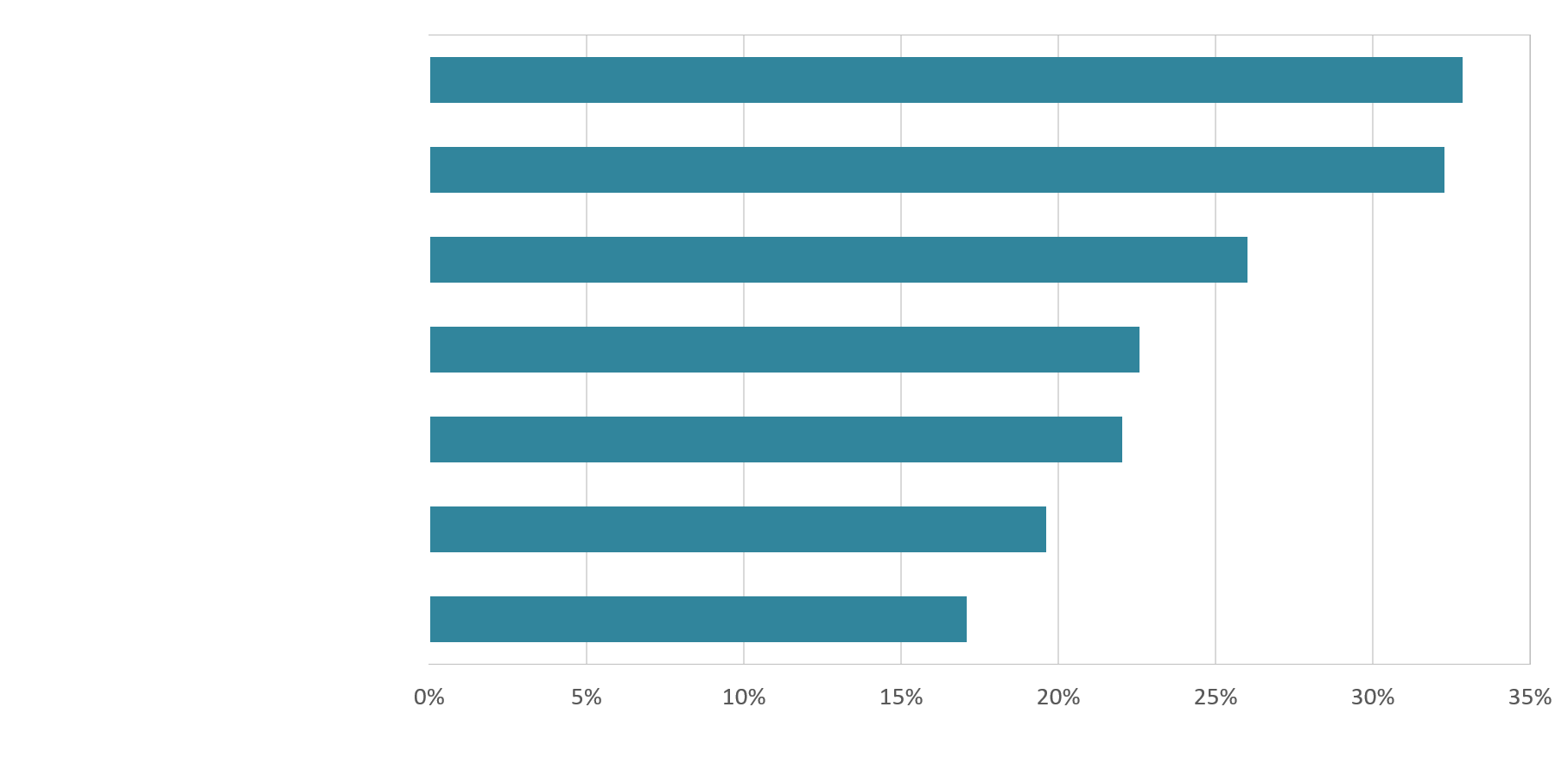 Who is The Burk Donor Survey Report written for?
Directors of Development and other Fundraising Leaders
Chief Executive Officers
Managers of individual fundraising programs
Board members responsible for fundraising
Fundraisers in any capacity who want to maximize job performance and position themselves for career advancement
"I have given to about fifty not-for-profits once – and then never again. The two that I stick with make me feel that my contributions matter and that I matter."
"A fundraiser at not-for-profit I support reached out after receiving a piece of returned mail. This made me feel like a respected donor, not just someone on a long mailing list. Little things like that make me want to give more."
"How can a not-for-profit assure me that I am making a difference? By focusing my attention (and my gifts) on something specific and interesting. That always makes me sit up and take notice."
– one of over 12,000 donors who participated in The 2019 Burk Donor Survey
The session, Donor-Centered for Boards, with Penelope Burk was by far the best learning experience I've ever had as a board member for any organization. I also bought and read both her books (which is something I rarely do after attending a session) and I have applied so much of her donor-centered philosophy to my work, not only as a board member but as a donor, too.

Penelope Burk is a phenomenal presenter for two reasons: first, her casual and engaging style draws participants in and makes the subject matter easy to understand with real-life examples and an "I know what it's like" connection to those in the room; second, her data is extensive and compelling, and it gives fundraisers real-life tools that they can use to begin shifting from a traditional dollar-centered approach to a more dependable and lucrative donor-centered approach.

Penelope's keynote address and her break-out session yesterday were the highlights of the conference for me. She shared such relevant and immediately-applicable information. What an inspiration she is—in speaking, in writing, and (most important) one-on-one.

I congratulate Penelope for her presentation at the AFP International Conference. She is a truly dynamic performer and speaker who shares her vision with humor and energy. Listening to her makes me want to commit more to my work; and she increases my dedication to philanthropy.

Penelope is the most knowledgeable and interesting speaker I have ever heard in my nearly twenty years in the business.

Penelope is a rock star for fundraisers. Always entertaining; always provocative. She has transformed how we see our donors and how we do our work in fundamental ways.

After 10 years of attending conferences and seminars, I had no idea that research of this magnitude existed. I'll be looking to Penelope Burk and Cygnus Applied Research for new ideas in the years to come.

Penelope Burk is a dynamic speaker. I enjoyed her seminar very much and learned more about what donors want in one day than in the five years I have worked in development – awesome!

Penelope is the only presenter with empirical data and her information blows the lid off our preconceived ideas about how we can fundraise successfully.

Penelope's enthusiasm and understanding of today's donors is a welcome concept in today's fundraising arena. Through her time with us, Penelope has helped us to better understand our donors and help us re-evaluate our approaches and strategies that will strengthen our relationships with our donors. Penelope's wealth of knowledge and expertise is a blessing to each of us.

Penelope was fabulous! Our staff have not stopped quoting Penelope's session. Penelope "pushed" us to think about our current practices and their impact on the people we care about. We are so thrilled to have had the time with her for her to share her insights, experience and knowledge with us.

Penelope conducted a terrific presentation. I admit I was worried about a 2-hour session with no break but, oh boy, her presentation captivated the audience throughout!

Penelope's input has been invaluable to us as we strive to engage our supports in creating business solutions to poverty.

Simply put, Penelope is an inspiration to my career! I am still using my notes from every session of hers I've attended and refer to her books when building and presenting fundraising strategies to our Board and campaign volunteers. Thank you to Penelope for all she does for this sector and for ambitious young women looking for role models and inspiration!

Penelope's seminar appealed to everyone on my staff. The concepts apply whether someone manages data, produces accountability reports, revises donor walls, conducts events, updates the websites, plans galas, or works directly with donors.

Penelope understands the importance of speaking at a professional volunteer level and giving recommendations to help reinforce the more appropriate techniques of fundraising. Her demeanor helped set everyone at ease and created a more open atmosphere to accept the message.  I only wish we could have had more board members present!

Penelope provides excellent researched info we can all use – from acquisition, mass marketing, major donors, stewardship to planned giving.

Penelope shares her extensive knowledge and research in a clean and compelling manner.  She provides perspective on how to connect with donors on a meaningful level and shares strategies and techniques to relative donor-centered fundraising to the mission and business objectives of my organization.

Penelope Burk is the guru of effective, thoughtful fundraising.  The research and tools she and Cygnus are able to provide set every development professional up for success.

Penelope Burk knows fundraising inside and out and shares her knowledge with humor and stories that makes her presentation stand out.  I left feeling excited to implement many of the ideas she shared.

What a joy to listen and talk with Penelope.  It has rejuvenated my love of the art of donor relations and inspired new ideas for how to better connect our donors to our work.

Penelope is always a breath of fresh air because she is out in front of the curve.  You leave her presentations with your batteries recharged!

As staff and volunteers, it's so easy to become comfortable with how we raise funds.  Thank you for challenging the sector to hear what donors want and inspiring us to deliver.

Penelope Burk challenged me to think differently about my work and my donors.  And she inspired me to act differently by giving me practical tools and advice.

Penelope's approach to enabling philanthropy should be made into a vaccine. The health benefits to the sector would be immediate and obvious.

Penelope's presentation was JUST what our AFP members had been craving: a complete recharge. Her all-day seminar on Donor-Centered Fundraising, from the woman who "wrote the book" on the topic, was entertaining, informal, and timely. The information was presented in an "easy to digest and easier to implement"  fashion, and everyone left with "to-do" lists several pages long.

To put it simply, Cygnus' research works! This year we set our fundraising goal 10% higher, which was ambitious. But, we applied all that we learned from Penelope and Cygnus on being donor-centered, and pulled it off. In fact, we raised 18% more than last year. As an added bonus, our volunteers are feeling great about their achievement and several have already offered to make asks in next year's campaign.

I've always wanted to have real data that comes straight from our own donors. Cygnus' research has been invaluable in helping us allocate resources to more productive strategies.

Cygnus' research reminded us that our donors don't give just because they like our organization – they want to improve children's lives, and they expect us to tell them how their gift is making a difference

A Donor's Opinion on the Power of Thank You Letters

I do not want fancy chocolates. I do not want hard-bound books about the history of your organization. I do not want clocks or serving plates or paperweights.

You know what I do want? A thank you note. One that tells me something about the work you're doing, and arrives within a few weeks–let's say four–of receiving my gift. I want that thank you note to reflect the importance of my gift to your budget. In fact, I will assume that it does.

Over the past decade I have made contributions to several dozen nonprofits in amounts ranging from $500-$50,000 annually. Most of these are civil rights advocacy and human services organizations. I prioritize organizations where I believe my size gift will make a difference, based on budget size or revenue model – i.e., the group doesn't have many donors at my level, or few non-foundation donors. Because I was formerly a non-profit fundraiser, I give general operating support and often make multi-year commitments.

The Number One reason I stop giving or downgrade my gift is when an organization doesn't say thank you graciously.

Many do! In fact, what's notable is the absence of any pattern. The tiny Afghan women's empowerment group whose board member sent a handwritten note has stayed on my list a long time. The advocacy group that solicits me personally, but acknowledges my $25,000 (c)(4) with a machine-signed form letter? Not so much. I love their work, but their response tells me my gift doesn't matter that much.

This especially goes for multi-year pledges: don't treat them like receivables. Say thank you, promptly and with genuine appreciation, when the pledge is paid. Organizations perpetuate a rotten cycle when they pursue and flatter me when I haven't yet committed for the year, but don't acknowledge receipt of a $50,000 prior year pledge payment. (A true story.)

Doing a good job is easy and inexpensive. Just say thank you, nicely and promptly, with a level of effort that reflects how important the gift is to the organization. The gold standard is a handwritten thank-you note – you know, an old fashioned thank you note. A personalized note on top of a form letter will suffice, if it's written with authenticity. As for swag, I don't mind a bumper sticker or even a t-shirt that lets me be a brand ambassador for an organization I like. But swag is not a substitute for a good thank you note, and for goodness sake don't FedEx it.

Last secret? If I'm a major donor to your organization and you really, really want me to keep giving? Call me once or twice a year to tell me, honestly, how the work is going. Thank you.